Correcting & Protecting Your Child's Vision
For a long time, it was believed that nearsightedness was just a refractive error that required correction with glasses or contacts. Now, we understand that any level of myopia comes with an increased risk of vision loss later in life.
The great news is that if your child is nearsighted, you can protect their future vision with one simple tool: myopia control.
Learn how we can correct your child's vision and the health of their eyes with myopia control.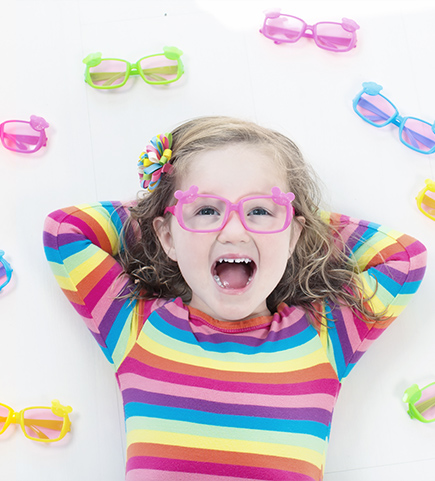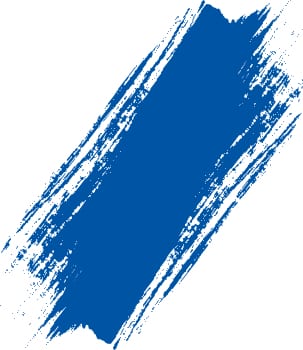 What is Myopia?
Myopia is a refractive error that makes it difficult for a person to see things clearly in the distance. Also called nearsightedness, it happens because the eye grows too long, or the cornea becomes too steep.
Myopia is one of the most common vision problems around the world. In the United States, more than 40% of the population is nearsighted, and that is expected to grow.
How We Manage Myopia
Myopia control isn't about "curing" nearsightedness. Rather, it's about slowing the irregular growth of the eye that typically makes a child's prescription worse as they grow.Generally speaking, all myopia management methods work in a similar way: they signal to the eye that it doesn't need to grow longer. We'll discuss the best option for your child in their eye exam.
Corneal Refractive Therapy (CRT)
Corneal refractive therapy lenses, or CRT (also called ortho-k) are contact lenses your child wears overnight to temporarily reshape their corneas and provide myopia control. In the morning, they remove the contacts and they can see clearly.
These contacts are custom-fit precisely to your child's eyes to correct their unique prescription.
MiSight Daily Contacts
MiSight daily contacts are worn throughout the day just like typical soft contacts. They're a great option for nearsighted kids ages 8–12.
MiSight contacts have been clinically shown to reduce myopia by 59% on average and many children prefer them over glasses.
Atropine Eye Drops
Atropine is the medicine we use when we dilate the eyes for a comprehensive eye exam. In a very low dose administered daily, atropine eye drops have been shown to provide a myopia control effect.
The drops don't correct vision, so your child will still wear their normal glasses or contacts during the day, if needed.
Healthy Eyes for Life
An eye exam can easily diagnose nearsightedness in your child, as well as identify any other vision problems that might get in the way of learning and playing. School-aged children should have eye exams at least once a year. Book your child's eye exam today.
Come See What We're All About
Our Practice in Pleasanton
You can find us at the corner of Stoneridge Drive and Franklin Drive in picturesque Pleasanton, California.
Our Address
6155 Stoneridge Drive, Suite #100

Pleasanton

,

CA

94588
Contact Information
Hours of Operation
Monday

:

8:00 AM

–

5:00 PM

Tuesday

:

8:00 AM

–

5:00 PM

Wednesday

:

8:00 AM

–

5:00 PM

Thursday

:

8:00 AM

–

6:30 PM

Friday

:

8:00 AM

–

5:00 PM

Saturday

:

8:00 AM

–

2:30 PM

Sunday

:

Closed